In October 2020, QCPP launched Quality Care 2020, a new accreditation framework for quality in community pharmacy. QCPP has a variety of resources and tools to help your pharmacy get ready for either your initial assessment or your two-yearly reaccreditation assessment.
Quality Care 2020 introduces 5 domains to enhance the QCPP accreditation process and align with your business operations. Within each domain, the QCPP Requirements continue to promote industry innovation to enable greater flexibility for your business, whilst aligning with contemporary industry standards.
Five Domains of Quality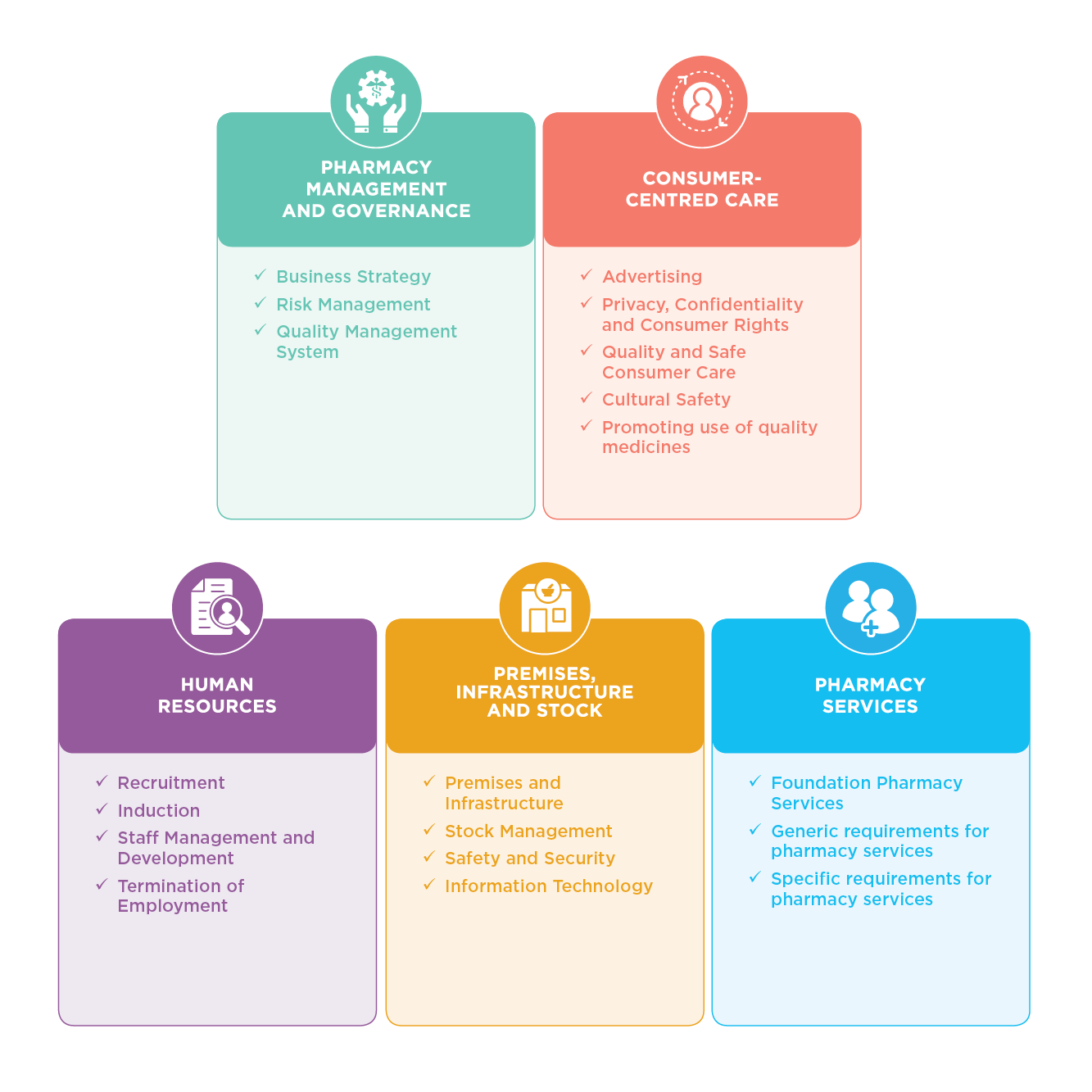 Preparing for your assessment
Quality Care 2020 assessments are conducted remotely over a 7-day period via a streamlined assessment process ensuring compliance across a range of high-risk areas in the pharmacy.
Pharmacies are encouraged to prepare in the same way they would for an on-site assessment, making the most of the resources available on the Quality Care 2020 Knowledge Hub.
For more information on the Quality Care 2020 assessment process, visit Quality Care 2020 Assessments.
Quality Care 2020 Knowledge Hub
The Quality Care 2020 Knowledge Hub is your one-stop-shop for resources, references, frequently asked questions, support videos and more, designed to help you understand the new Requirements and prepare for your assessments.
Log in to access the new Requirements and learn more about the Five Domains of Quality.
Visit the Quality Care 2020 Knowledge Hub
Remote assessment checklist
To help you prepare for your remote assessment, read the pre-assessment checklist, which breaks down key steps in the remote assessment model.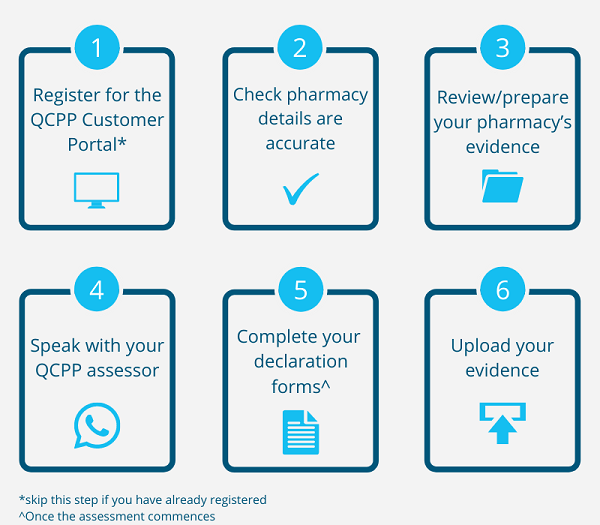 On-site assessments
QCPP suspended on-site assessments in March 2020 in response to the COVID-19 pandemic. Following positive feedback on the remote assessment model, QCPP will continue to conduct assessments remotely under Quality Care 2020.
Support
If you have any questions, please email help@qcpp.com or phone the QCPP Helpline 1300 363 340 to speak to a member of the QCPP Support Team.